Yadao Custom High Quality Acrylic Jewelry Display
Minky
Yadao
2020-01-13 15:42:01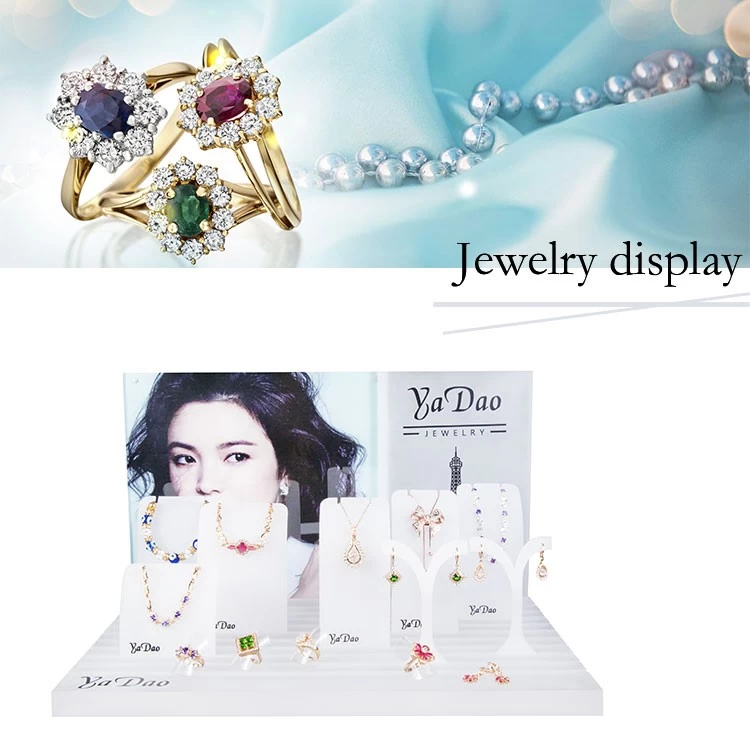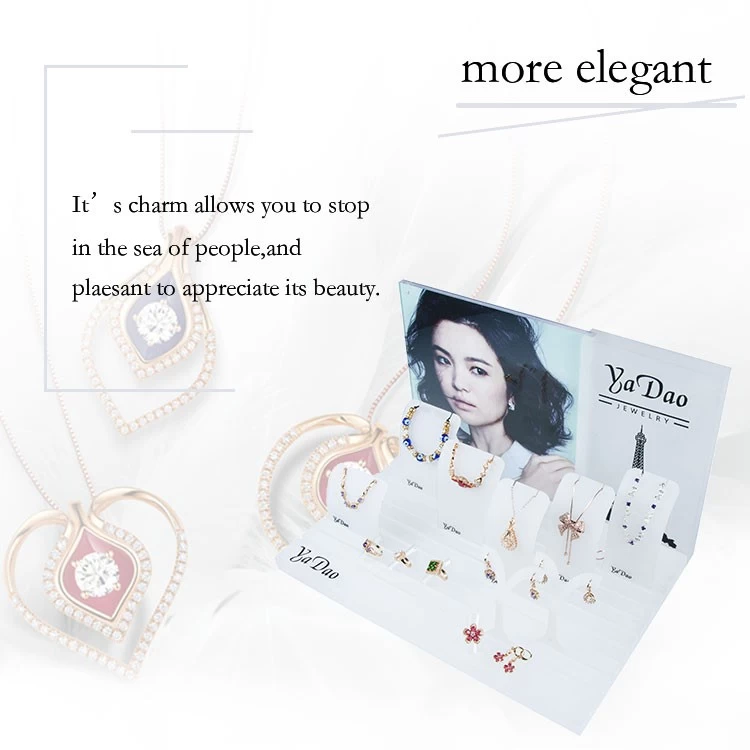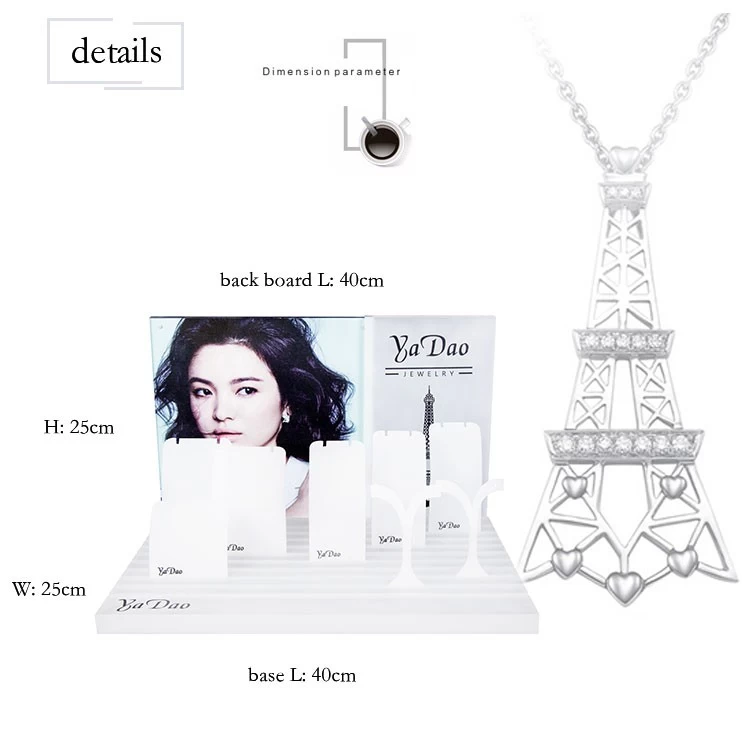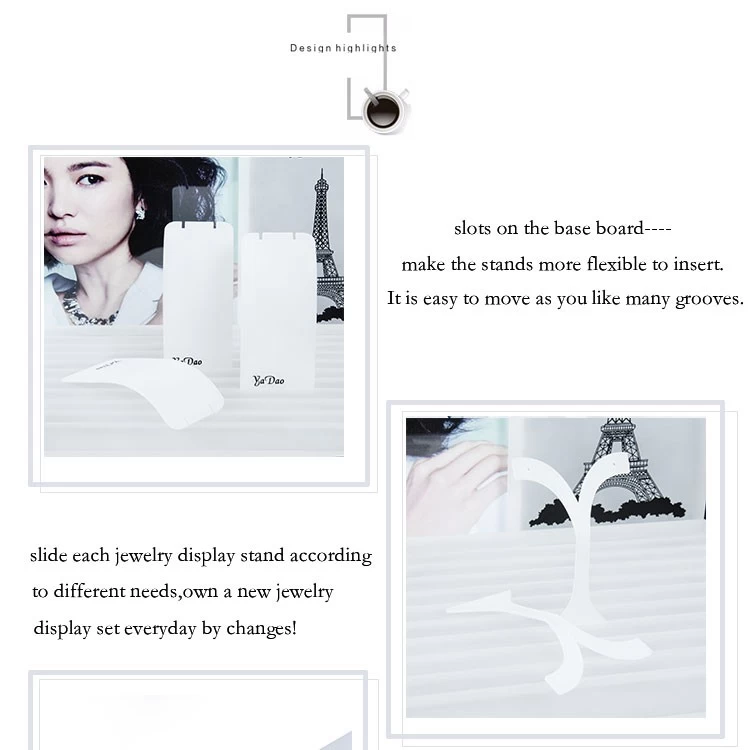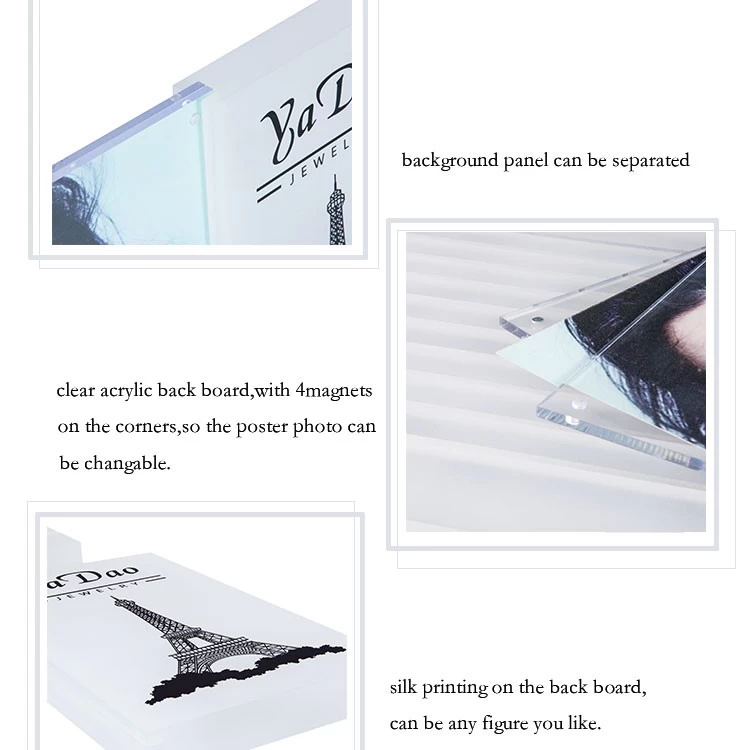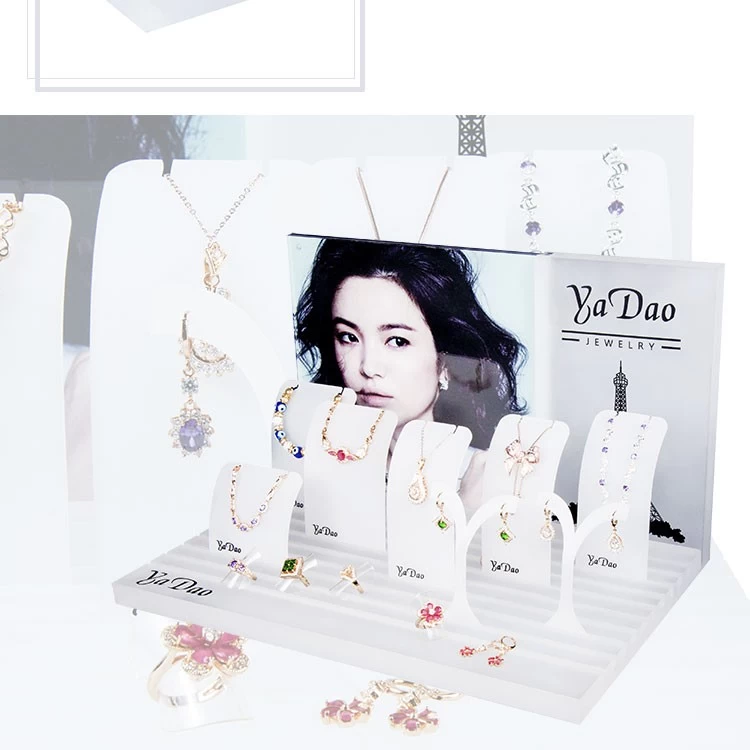 1)It's
 charm
 allows
 you
 to
 stop
 in
 the
 sea
 of
 people
 ,and
 plaesant
 to
 appreciate
 its
 beauty.
2)Slots on the base board---make the stands more flexible to insert.It is easy to move as you like many grooves.
3)slide each jewelry display stand according to different needs,own a new jewelry display set everyday by changes!
4)background panel can be separated
5)Clear acrylic back board,with 4magnets on the corners,so the poster photo can be changable.
6)silk printing on the back board,can be any figure you like.