Diamond bird "Love Dance" love for you to create dazzling auroras
Tina
Yadao
2015-09-16 14:28:36
Well-known jewelry brand diamond bird together domestic high-end fashion magazine "Fashion COSMO" together to create a "bold love together," the love feast, invited 11 pairs of lovers stars from the entertainment, fashion, sports participation throughout the event, and in front of the camera to share their love story. From the heat of summer to the golden autumn, the stars in the romantic love story of lovers endorsement, diamond bird DEDECATES the Pegasus Northern Lights "Love Dance" series of platinum wedding ring set, with its unique 12-color love rock for different exclusive sweet love witness.
"Bold Love Together" campaign invited 11 of the star lovers, no secret of his attachment to love, mutual confession perfect soulful interpretation of their definition of love and marriage, as always uphold the diamond bird "Love passed by," the purpose, will be "courageous love, believe in love," the spirit spread to every corner of the earth, by the positive energy star passed to more people love and marriage concept of happiness. Diamond bird as a designated star of this event wear diamond brand, but also for lovers of the stars of the 11 exclusive colors created exclusively for their love of Aurora love the product - "Love Dance" series of platinum wedding ring set.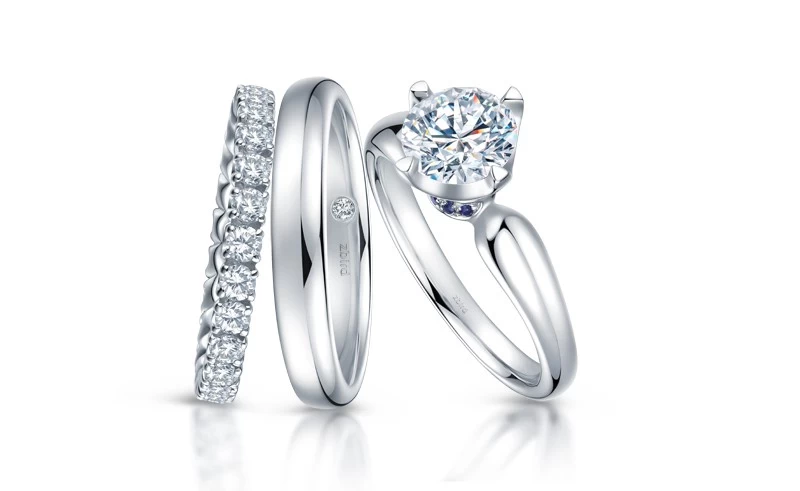 Diamond bird Northern Lights "Love Dance" series of platinum wedding suit flagship "Three Ring" concept from a "Northern Lights," a pair of platinum diamond ring on the ring composition - a platinum diamond ring to propose discreet romantic gesture book her lifetime, while married platinum ring with a strong commitment to each other's happiness convention. When the diamond ring on the ring of light with each other, engraved lovers from courtship to combine moving moments, the interpretation of life eternal favorite, is like a hand in each other's life, always accompanied by love commitment. Diamond bird "Northern Lights" diamond ring Zhen election only 0.15 percent of the world's "Northern Lights" Rare diamond, pure Belgian origin to ensure that the most outstanding fire color diamond, Ms. Ring more mosaic 22 diamonds, total weight of 1.07 karats super.