2015 Swarovski Crystal Spring "Crystal Formosa Garden" series of new conference
jimmy
Today news
2015-04-24 17:16:11
2015 Swarovski jewelry display Crystal Spring "Crystal Formosa Garden" series of new conference
Recently, the world's leading manufacturer of crystal "Swarovski" held in 2015 spring and summer, "Can Crystal Garden" series of new conference in the land of abundance Chengdu Wangfujing.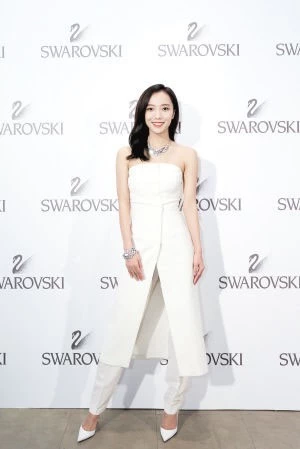 On the day, Ms. Miao Lei Swarovski (SWAROVSKI) National Sales Director Crystal boutique retail department of China, Chengdu Wangfujing Department Store and deputy general manager of Miss He Jiajing Miss Wang Luo Dan popular artists in person, filled with common exposure to this spring's "crystal gem garden ", met in 2015 Swarovski crystal flowers summer dream.


 2015 Swarovski "crystal gem Garden" series draw inspiration from nature. Pure white curtains, different levels of purple flowers hanging down into pieces, scraps of green leaves embellishment, add a touch of fantasy for spring color; and jewelry display a series of new products jewelry box which will belong to the spring and summer of bright colors and beautiful plants and animals shape blending, more agile presents elegant and brilliant crystal, creating a unique and charming sense of both modern style.