New York's famous jewelry brand -Lorraine Schwartz- mainly for the stars, the fashion industry
shemy
2014-09-12 18:33:15
Lorraine Schwartz: 
luxury beauty brand
jewelry much loved by diva and social girl
In New York, Lorraine Schwartz even famous than Hollywood stars. Maybe you rarely see Figure jewelry she designed , because they are all in stars' body.

Beyonce, 
Jennifer Lopez
 , 
Cate Blanchett
 , 
Angelina Jolie
 , 
Heidi Klum
 are t
he brand advocates .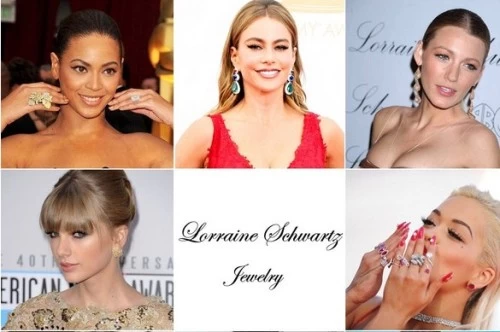 Lorraine Schwartz use gold, diamonds and precious stones to create a unique mix of jewelry treasures. If you often focus on Hollywood stars on the red carpet , you'll find nine of ten actress will be worn Lorraine Schwartz jewelry .Or you do not focus on the major red carpet, then you must know Beyonce's  big diamond

flash blind

ring . 
Yes! The same custom in Lorraine Schwartz. For Lorraine Schwartz, it did not need to do advertising, because she and her jewelry to be famous than a Hollywood star.